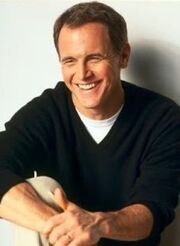 Mark Moses, among his more than one hundred productions, has been seen repeatedly on The Killing and Mad Men, as well as a regular guest spot as Paul Young on Desperate Housewives. On the more military side, he was in the films Platoon, Born on the Fourth of July and Letters from Iwo Jima. He plays Hollis in the "Pilot" on HT.
Ad blocker interference detected!
Wikia is a free-to-use site that makes money from advertising. We have a modified experience for viewers using ad blockers

Wikia is not accessible if you've made further modifications. Remove the custom ad blocker rule(s) and the page will load as expected.