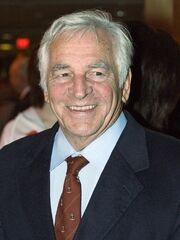 Probably best known for his lead role on Da Vinci's Inquest and a five-year guest run on Battlestar Galactica as Dr. Sherman Cottle, Donnelly Rhodes is a Canadian actor with nearly 150 different credits in seven different decades. He plays Guerrero's Contact in the "Pilot" on HT, never (sadly) to be seen or spoken of again.
Ad blocker interference detected!
Wikia is a free-to-use site that makes money from advertising. We have a modified experience for viewers using ad blockers

Wikia is not accessible if you've made further modifications. Remove the custom ad blocker rule(s) and the page will load as expected.